After playing around with running our event in the upstairs garage for several weeks, we've moved downstairs to accommodate special events in the Gallery. It's been a nice change, and management has given us the go ahead to start building out the happy hour in the main sports bar area. We can't say much more right now, but it's exciting to see some our plans coming together.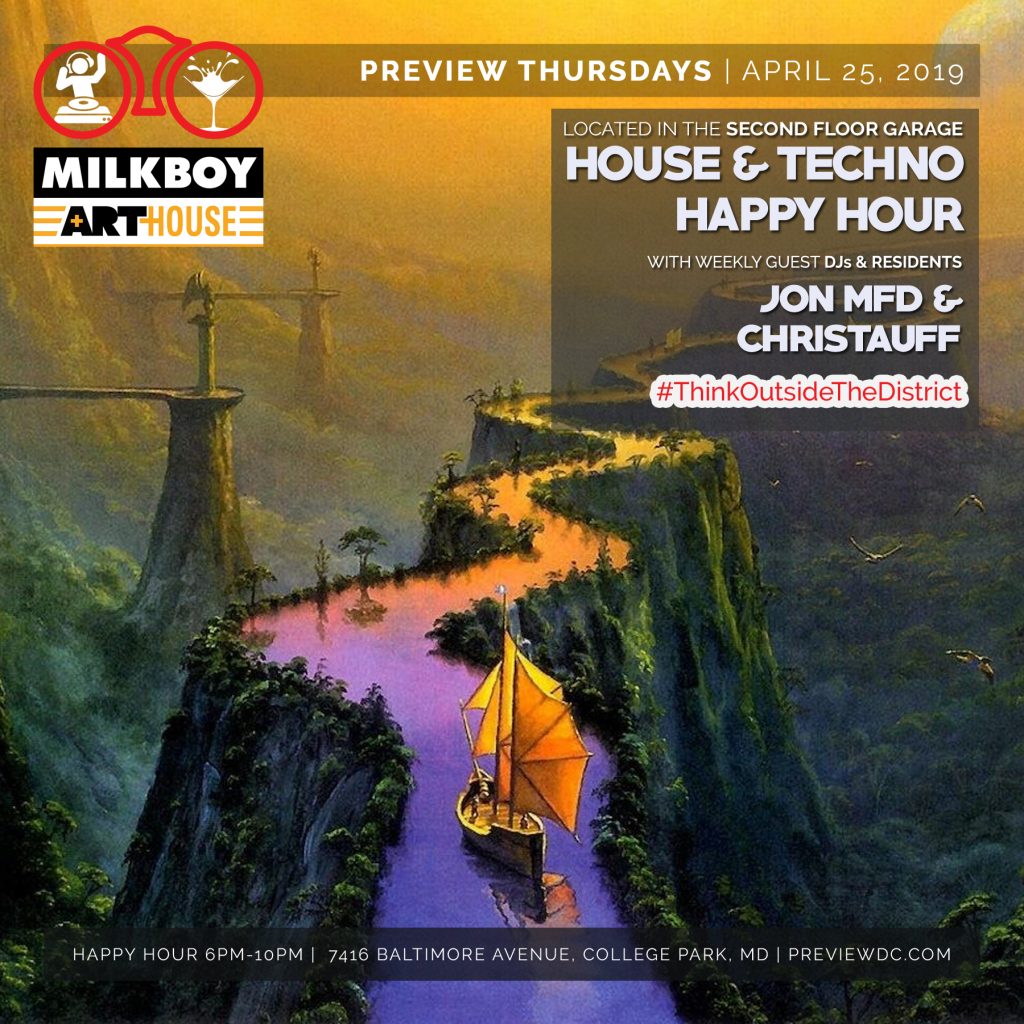 Johnny got all entrepreneurial and designed our banner which is nicely visible when the doors are up.
If you're looking to DJ with us, or run an event during our happy hour, please get in touch at previewdc@gmail.com!