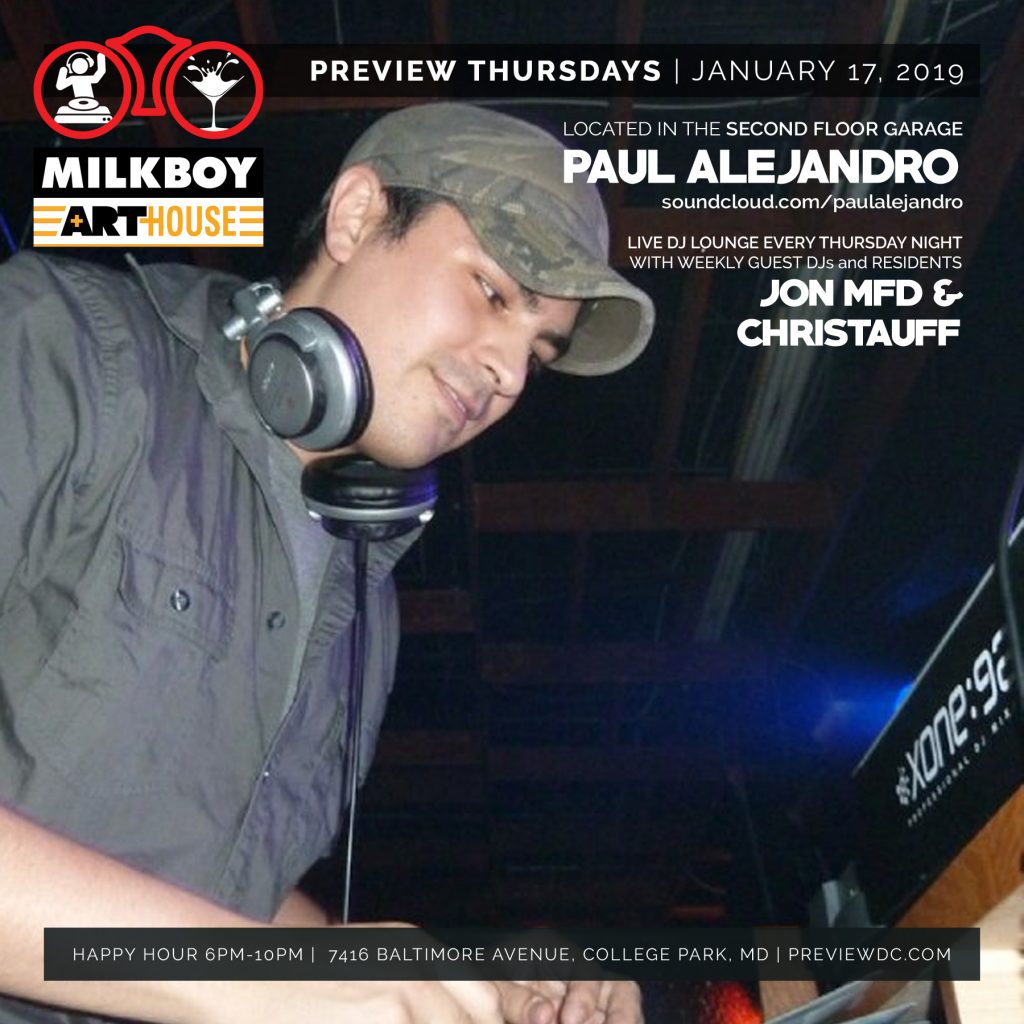 We met DJ & Producer Paul Alejandro what seems like ages ago when he ran the CUE Radio EDM show on WMUC at the University of Maryland. He had invited Christauff to drop some tunes on the show that he ran with his pal Carter. We even have pics!
Well, we caught up with Paul two week ago when we re-launched Preview at MilkBoy ArtHouse–he even hung some of his own art at our show last week with Kenny M. So, of course we asked him to come and play this week.
Paul says he's uploading some newer tracks and his set from NYE 2018, but in the meantime, check out his sets on soundcloud.com/paulalejandro or stream on the embed below.